A Crossroads for Stabilitarians
Follow the information that serves you today. Browse the information that will serve you tomorrow. StabilityHub provides:
Information – Listings and links for stability requirements, vendors, events, and publications

Business Connection – Site and site coordinator information, involvement with suggestions and sponsorship

Trends in Stability – Follow the latest news, trends, and information in our blog and online discussions
You may grab a listing or a link and click off, armed with information to solve your problem, but we invite your extended participation to make this site and our profession more effective through comments and suggestions on our site as well as issues raised by other Stability specialists in discussion threads that this site points to and highlights.
The Hub
The Hub is a central location for information and content to help you get the details you need to manage your stability processes.
Latest Blog Posts
Get the latest news and information on stability and stability-related topics.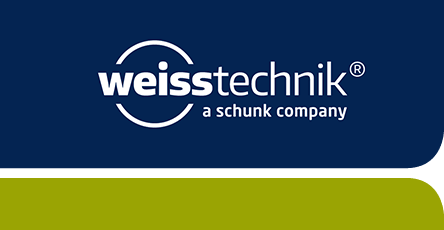 Weiss Technik offers reliable test chamber solutions for the Pharma & Life Science industry. Pre-engineered and custom products include both reach-in and walk-in stability chambers, photostability, benchtop lab test chambers, sterilizers, and cold chain transportation testing solutions. Our test chambers meet ICH Q1A guidelines and are GMP and FDA compliant. We also have solutions for many ASTM and ISTA guidelines. Trust Weiss Technik for your Pharma & Life Science testing requirements.
Featured Vendors
As stabilitarians, we rely heavily on providers of equipment and services to accomplish our mission. StabilityHub is glad to list all stability equipment and service providers that cross our path, so you can find the one that best suits your need. Some providers are particularly adept in providing the latest science and technology information to the stability world; we are proud to highlight them here from time to time as a featured vendor.
Contact us if you would like to become a featured vendor by providing stability-related content or raise your visibility in the stability community.