Stability is an inexact process that is as much art as it is science. Guidances differ across nations and regions, requirements vary between regulatory agencies, within regulatory departments and from individual to individual within a department.
That said, a variety of best practices and successful initiatives are frequently used to inform the implementation of guidelines and regulations. StabilityHub, John ONeill Enterprises LLC, PSDG, and all participants in StabilityHub take no responsibility for the accuracy and reliability of information supplied here. Those utilizing the information should verify for themselves the risks involved and exercise due caution before employing equipment, services, recommendations, and learnings gleaned from StabilityHub.
Stay up to Date
Follow the latest news, trends, and information in our blog and online discussions
Stay Connected
Site and site coordinator information, involvement with suggestions and sponsorship
Stay Informed
Listings and links for stability requirements, vendors, events, and publications
Get the latest news and info on stability and stability-related topics
Featured Vendors
As stabilitarians, we rely heavily on providers of equipment and services to accomplish our mission. StabilityHub is glad to list all stability equipment and service providers that cross our path, so you can find the one that best suits your need. Some providers are particularly adept in providing the latest science and technology information to the stability world; we are proud to highlight them here from time to time as a featured vendor.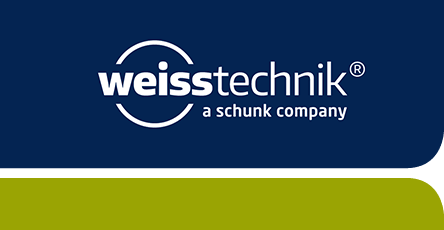 Weiss Technik offers reliable test chamber solutions for the Pharma & Life Science industry. Pre-engineered and custom products include both reach-in and walk-in stability chambers, photostability, benchtop lab test chambers, sterilizers, and cold chain transportation testing solutions. Our test chambers meet ICH Q1A guidelines and are GMP and FDA compliant. We also have solutions for many ASTM and ISTA guidelines. Trust Weiss Technik for your Pharma & Life Science testing requirements.
Contact us if you would like to become a featured vendor by providing stability-related content or raise your visibility in the stability community.